As part of a new series on citybiz, Repairing America's Broken Democracy: Bridge Alliance Members Take Action, each month David H. Nevins, president & CEO of Nevins & Associates, will interview leaders from different Bridge Alliance member organizations doing work to support and protect our democracy around the country. The Bridge Alliance is a coalition of more than 100 organizations working together as active stewards of our democratic republic. Bridge Alliance member organizations span the ideological spectrum, but are unified to work efficiently, outside arbitrarily defined political lines. The Bridge Alliance supports the democracy ecosystem and advances the healthy self-governance movement. The Bridge Alliance nurtures consistent and open communications between its members, developing a foundation of trust to foster collaboration. For more information, visit www.bridgealliance.us.
Danielle Brian is Executive Director for the Project on Government Oversight (POGO). Under her leadership, the organization has grown from two employees and a budget in the thousands of dollars in 1993 to an organization with over forty staff and a budget of six million. Ms. Brian has testified before Congress over 40 times. POGO's investigative work under her stewardship has received journalism awards such as the Sigma Delta Chi award, the Robert D.G. Lewis Watchdog Journalism Award, the Dateline Award, and others. POGO has received the highest reviews for organizational and financial performance from the three largest charity evaluators in the country: Charity Navigator, Better Business Bureau, and Greatnonprofits.org.
Ms. Brian has been recognized by the National Journal as one of the top 50 people changing the game in Washington, receiving top rankings for her impact and innovation in the field of political activism. She is a member of the Freedom of Information Act Hall of Fameand received the Smith College Medal. She received her Bachelor of Arts in Government from Smith College, and her master's degree in International Relations from the Johns Hopkins School of Advanced International Studies.
The Project On Government Oversight (POGO) is a nonpartisan independent watchdog that investigates and exposes waste, corruption, abuse of power, and when the government fails to serve the public or silences those who report wrongdoing. POGO champions reforms to achieve a more effective, ethical, and accountable federal government that safeguards constitutional principles.
Interview questions:
Q1: You have an amazing background in political activism and have been recognized by the National Journal as one of the top 50 people changing the game in Washington, tell us a little bit about your background and what inspired you to join the Project on Government Oversight as executive director.
Q2: You have testified before Congress more than 40 times… Tell us more about the Project on Government Oversight or POGO and your mission to investigate and expose waste, corruption and the abuse of power by our federal government.
Q3: POGO focuses on many important issues from police reform, COVID-19, military spending and more… let's spend a few minutes on some of the issues that may resonate with our CityBiz audience. Tell us about POGO's work with the COVID-19 Relief Spending Tracker to help make information available and useful for businesses of all sizes fighting to survive the pandemic in a changed economy.
Q4: One of POGO's missions is to help create a level playing field for all businesses to help them compete. Talk a little bit about that effort and why it's more important now than ever as companies work to rebound from the pandemic.
Q5: You are also helping to ensure that tax payer dollars are spent wisely as you monitor loan fraud cases around COVID-19. Talk about some of the issues and threats you have seen around the taxpayer-backed lending programs.
Q6: POGO also has an amazing team that keeps a close eye on military spending and waste through audit reform and oversight on spending. Talk a little bit about that focus.
Q7: Finally, how can individuals, organizations or businesses get involved with POGO and learn more? I understand you are launching a roundtable for business executives to discuss key issues. Some of our viewers may want to participate in the future.
Connect with Danielle on LinkedIn

The Bridge Alliance is a coalition of over 90 organizations dedicated to rejuvenating America. With each organization focusing on a different sector of the movement, our members represent a combined three million supporters in the burgeoning field of civic reform and civil discourse. In addition, more than one billion dollars has been invested towards improving government effectiveness nationwide.
The Bridge Alliance acts as a hub of information and connectivity for over 90 civic action organizations.
We provide the infrastructure for our members to expand individually, collaborate on shared goals, and inform others that are invested in democracy revitalization. This generates a collective impact for greater than any one group could make alone.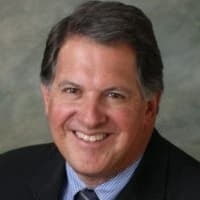 David Nevins is president & CEO of Nevins & Associates, a highly regarded strategic communications company and proactive public relations partner. The firm's regional and national client base is a unique mix of organizations across a variety of industries including: healthcare, professional service firms, finance, not-for-profits, distributors, state agencies, national media companies, technology, political and grassroots campaigns, real estate development, sporting events, and more.
With more than 30 years of experience in marketing, public relations, and community and government relations, David is a talented and seasoned executive. Prior to founding Nevins & Associates in 1983, David served as the Director of Marketing for both Towson University and the Baltimore Symphony Orchestra. In 2001, he was tapped by the CEO of Comcast to employ his marketing expertise as President of the company's regional sports network, Comcast SportsNet Mid-Atlantic. David is a Past President of the Board of Governors for the Center Club and is a former Chairman of the Board of Regents for the University System of Maryland, a position to which he was appointed by the Governor of Maryland. David has chaired the Maryland Public Broadcasting Commission and the Maryland Higher Education Loan Corporation, served as President of both the Jewish National Fund and the Towson Business Association and was a member of the PNC Bank board.
David is highly involved in the business, civic, and political communities, and his many years of active leadership in numerous organizations have built a network of contacts that he regularly puts to use for the firm's clients. For more information, visit www.nevinspr.com.
---

Edwin Warfield, CEO of citybiz.co, conducts CEO Interviews.
If you're interested in a citybiz CEO Interview, please contact
Edwin Warfield – [email protected]