As part of a new series on citybiz, Repairing America's Broken Democracy: Bridge Alliance Members Take Action, each month David H. Nevins, president & CEO of Nevins & Associates, will interview leaders from different Bridge Alliance member organizations doing work to support and protect our democracy around the country. The Bridge Alliance is a coalition of more than 100 organizations working together as active stewards of our democratic republic. Bridge Alliance member organizations span the ideological spectrum, but are unified to work efficiently, outside arbitrarily defined political lines. The Bridge Alliance supports the democracy ecosystem and advances the healthy self-governance movement. The Bridge Alliance nurtures consistent and open communications between its members, developing a foundation of trust to foster collaboration. For more information, visit www.bridgealliance.us.
Josh Silver is co-founder and Executive Director of RepresentUs. Silver is a veteran election and media reform executive. He formerly served as CEO and co-founder of Free Press, an activist group that promotes competitive media, accountability in journalism and an open and accessible internet. Silver also served as the director of development for the Smithsonian Center for Folklife & Cultural Heritage and was the campaign manager of the successful 1998 "Clean Elections" ballot measure in Arizona. He has published widely on democracy, media, telecommunications, campaign finance, and a range of other public policy issues. Silver has been profiled in The Wall Street Journal and featured in outlets including The New York Times, The Washington Post, USAToday, Newsweek, NPR, and CBS Sunday Morning. He speaks nationally on democracy and issues of money in politics including at TedxAmherst where he presented on how to fix America's democracy.
RepresentUs is the largest grassroots anti-corruption campaign. RepresentUs focuses on stopping political bribery, ending secret money, and fixing our broken elections.RepresentUs brings together conservatives, progressives, and everyone in between to pass powerful state and local laws that fix our broken elections and stop political bribery. RepresentUs' strategy is central to dismantling the root causes of inequities in our democracy, and ending political corruption, extremism and gridlock.
Interview questions:
Q1: You have an amazing background as an election and media reform executive… from your work as co-founder of Free Press and as the campaign manager for the successful Clean Elections ballot measure in Arizona, just to name a few. Tell us a little about yourself, your background and how you were inspired to co-found and serve as executive director of RepresentUs.
Q2: RepresentUs works with independents, progressives and conservatives to help pass important state and local laws aimed at fixing broken elections and ending political bribery. Talk about why this work is more important now than ever as we face unprecedented political divides across the country.
Q3: One of your areas of focus at RepresentUs works to pass anti-corruption laws. Talk about your impact there and your plans for the future.
Q4: Gerrymandering continues to be a major focus in election reform. Talk about the issue, your work to combat gerrymandering and some of the creative ways you are educating the general public about the issue.
Q5: RepresentUs has an amazing list of supporters among your board and advisory council. Share with us some of the names of those entertainment, civic, media and sports leaders who believe in your mission and how they are helping to spread the message.
Q6: What is next on the horizon for RepresentUs?
Q7: Finally, how can individuals, organizations or businesses get involved, donate or learn more about RepresentUs?
Connect with Joshua on LinkedIn

The Bridge Alliance is a coalition of over 90 organizations dedicated to rejuvenating America. With each organization focusing on a different sector of the movement, our members represent a combined three million supporters in the burgeoning field of civic reform and civil discourse. In addition, more than one billion dollars has been invested towards improving government effectiveness nationwide.
The Bridge Alliance acts as a hub of information and connectivity for over 90 civic action organizations.
We provide the infrastructure for our members to expand individually, collaborate on shared goals, and inform others that are invested in democracy revitalization. This generates a collective impact for greater than any one group could make alone.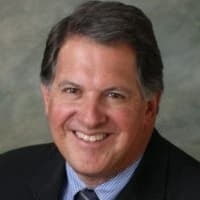 David Nevins is president & CEO of Nevins & Associates, a highly regarded strategic communications company and proactive public relations partner. The firm's regional and national client base is a unique mix of organizations across a variety of industries including: healthcare, professional service firms, finance, not-for-profits, distributors, state agencies, national media companies, technology, political and grassroots campaigns, real estate development, sporting events, and more.
With more than 30 years of experience in marketing, public relations, and community and government relations, David is a talented and seasoned executive. Prior to founding Nevins & Associates in 1983, David served as the Director of Marketing for both Towson University and the Baltimore Symphony Orchestra. In 2001, he was tapped by the CEO of Comcast to employ his marketing expertise as President of the company's regional sports network, Comcast SportsNet Mid-Atlantic. David is a Past President of the Board of Governors for the Center Club and is a former Chairman of the Board of Regents for the University System of Maryland, a position to which he was appointed by the Governor of Maryland. David has chaired the Maryland Public Broadcasting Commission and the Maryland Higher Education Loan Corporation, served as President of both the Jewish National Fund and the Towson Business Association and was a member of the PNC Bank board.
David is highly involved in the business, civic, and political communities, and his many years of active leadership in numerous organizations have built a network of contacts that he regularly puts to use for the firm's clients. For more information, visit www.nevinspr.com.
---

Edwin Warfield, CEO of citybiz.co, conducts CEO Interviews.
If you're interested in a citybiz CEO Interview, please contact
Edwin Warfield – [email protected]