With a professional background as a former U.S. Navy Lieutenant Commander and intellectual property attorney, Desa Burton serves as the Executive Director of Zip Code Wilmington where she is responsible for executing the organization's strategic and operational plans while carrying out its mission.
A U.S. Naval Academy graduate, Desa spent 10 years as a Surface Warfare Officer in the U.S. Navy and Naval Reserve. She later earned an M.B.A. from Florida International University and a J.D. from the University of Pennsylvania Law School, where she served as the editor-in-chief of the Journal of International Economic Law. Prior to coming to Zip Code, she was the Assistant General Counsel of Intellectual Property at InterDigital, Inc., where she served as the senior transactions counsel for research and development, technology innovation and government contracts.
Interview questions:

Q1: For those who haven't heard of Zip Code Wilmington, can you explain what the organization does?
Q2: What types of students typically enter the 12-week coding bootcamp? Can you share more about their ages, past work experiences, and any other information about who applies to be a Zip Coder?
Q3: I understand there are different coding schools popping up in the area. Can you share why Zip Code Wilmington is different than other schools?
Q4: What are three benefits of hiring a Zip Code Wilmington graduate for companies in the Philadelphia/Delaware area?
Q5: Can you explain the difference between upskilling talent and reskilling talent? And, does Zip Code Wilmington help with both of these processes?
Q6: For adults thinking about reskilling into the tech field, but they don't have any coding experience, can you provide insight into what it takes to get accepted into Zip Code Wilmington?
Q7: It sounds like Zip Code Wilmington is really focused on upskilling and reskilling an adult population, but does the school offer any programs for high schoolers?
Connect with Desa on LinkedIn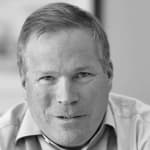 Ben duPont is co-founder and managing partner at Chartline Capital Partners, a Venture Capital Fund that has 26 portfolio companies and invests in structured stage venture capital. Chartline Capital Partners' focus is on Digital Health, Retail Analytics, Telecom Infrastructure, Digital Industrial and Food Supply Chain. Ben is the co-founder and board president of Zip Code Wilmington.
About Zip Code Wilmington
Zip Code Wilmington is a 12-week coding bootcamp in Delaware that gives students the technical, interpersonal and leadership skills needed to secure a competitive developer job and increase their earning potential. Zip Code Wilmington's program prepares its graduates to become highly qualified and trained technology talent, while connecting students with corporate partners throughout the program to support their hiring path. Founded in 2015 by Benjamin duPont (Co-founder), the program has more than 400 alumni. To learn more about Zip Code Wilmington, please visit www.zipcodewilmington.com.
Recent News:
Zip Code Wilmington and JPMorgan Chase Collaborate to Reskill and Create Jobs for More Than 30 Delawareans
Zip Code Wilmington Receives Funding From New Castle County To Launch First-Of-Its-Kind 'Techpreneur' Incubator Program
Zip Code Wilmington Appoints Ben duPont Board Chairman
Zip Code Wilmington And The Division Of Small Business Team Up To Assist Delaware Businesses
Zip Code Wilmington Appoints Lossie Freeman as Director of Corporate Partnerships
---

Edwin Warfield, CEO of citybiz.co, conducts CEO Interviews.
If you're interested in a citybiz CEO Interview, please contact
Edwin Warfield – [email protected]