A third-generation educator, Rev. Dr. F. Willis Johnson, Jr. is a spiritual entrepreneur, Senior Minister of Living Tree Church and adjunct faculty at Methodist Theological School of Ohio. Johnson formerly served as senior minister of Wellspring Church in Ferguson, Missouri, a predominately African-American intergenerational urban parachute church plant.
Rev. Dr. Johnson is respected for his leadership and strategies around social and racial justice issues. Recognized as a scholar-practitioner, Johnson authored Holding Up Your Corner: Talking About Race in Your Community, and is a sought after thought-leader who empowers individuals and communities towards prophetic response—healing, justice and reconciliation. With some 19 years of professional ministry experience in Indiana, North Carolina, and Missouri, Johnson's skills extend far beyond the pulpit. Trained in education and nonprofit management, he has served in volunteer and paid leadership positions for multiple nonprofit organizations. He counsels bishops, General Board agencies, annual conferences, and local churches across the country. Johnson in 2017 was the Vosburgh Visiting Professor of Ministry and Social Engagement at Drew University's Theological School.
At a time when our nation is experiencing great upheaval on matters of race, policing, violence, ecclesial and communal fragmentation, Johnson continues to prepare prophetic leaders who promote healing, justice and transformation through his leadership of The Center for Social Empowerment — a hub for theologically informed reflection, investigation, and education on social and racial justice issues.
Interview questions:
Q1: You have an interesting background as a minister, educator and community activist… Tell us a little bit about yourself and your background in helping underserved communities across the country.
Q2: You played an important role in Ferguson, Missouri following the shooting death of Michael Brown. Tell us about your work in Ferguson and how it expanded across the country and continues today.
Q3: How did you join the Bridge Alliance and what are you hoping to accomplish as you work with the organization's more than 100 members?
Q4: Tell us a little bit more about your community focused work with the Bridge Alliance and how you are making an impact.
Q5: You are also leading an interesting project at the Bridge Alliance with your Mastermind Cohort Group that is helping to connect organizations working towards common goals in their communities. Tell us more about the Mastermind Cohorts.
Q6: For any individuals or organizations watching this interview, how can they get involved to help you support this movement moving forward?

The Bridge Alliance is a coalition of over 90 organizations dedicated to rejuvenating America. With each organization focusing on a different sector of the movement, our members represent a combined three million supporters in the burgeoning field of civic reform and civil discourse. In addition, more than one billion dollars has been invested towards improving government effectiveness nationwide.
The Bridge Alliance acts as a hub of information and connectivity for over 90 civic action organizations.
We provide the infrastructure for our members to expand individually, collaborate on shared goals, and inform others that are invested in democracy revitalization. This generates a collective impact for greater than any one group could make alone.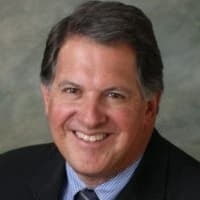 David Nevins is president & CEO of Nevins & Associates, a highly regarded strategic communications company and proactive public relations partner. The firm's regional and national client base is a unique mix of organizations across a variety of industries including: healthcare, professional service firms, finance, not-for-profits, distributors, state agencies, national media companies, technology, political and grassroots campaigns, real estate development, sporting events, and more.
With more than 30 years of experience in marketing, public relations, and community and government relations, David is a talented and seasoned executive. Prior to founding Nevins & Associates in 1983, David served as the Director of Marketing for both Towson University and the Baltimore Symphony Orchestra. In 2001, he was tapped by the CEO of Comcast to employ his marketing expertise as President of the company's regional sports network, Comcast SportsNet Mid-Atlantic. David is a Past President of the Board of Governors for the Center Club and is a former Chairman of the Board of Regents for the University System of Maryland, a position to which he was appointed by the Governor of Maryland. David has chaired the Maryland Public Broadcasting Commission and the Maryland Higher Education Loan Corporation, served as President of both the Jewish National Fund and the Towson Business Association and was a member of the PNC Bank board.
David is highly involved in the business, civic, and political communities, and his many years of active leadership in numerous organizations have built a network of contacts that he regularly puts to use for the firm's clients. For more information, visit www.nevinspr.com.
---

Edwin Warfield, CEO of citybiz.co, conducts CEO Interviews.
If you're interested in a citybiz CEO Interview, please contact
Edwin Warfield – [email protected]