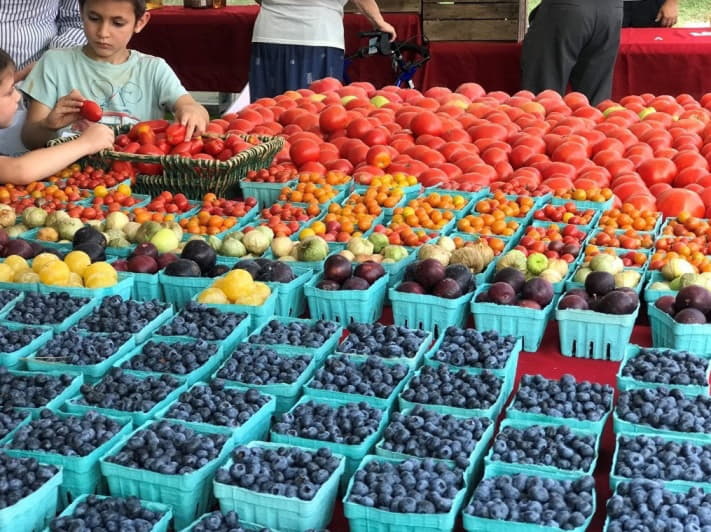 PIKESVILLE, Md. – The Pikesville-Owings Mills Regional Chamber of Commerce(POM) has announced that its 2020 Pikesville Farmers' Market is scheduled to open June 2 at Pomona Square (1700 Reisterstown Rd., 21208).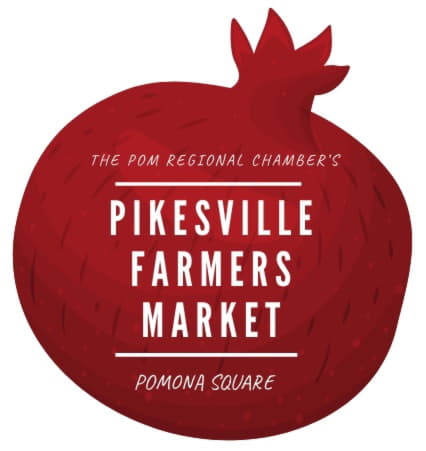 Operating hours are planned for
Tuesdays through Oct. 26, from 2 to 6 p.m. The market will feature fresh produce, meats, desserts, beverages, jewelry,gifts,professional services and more from the following merchants:
Twin Valley Distillers
locally-sourced bourbon, whiskey, rum, vodka, gin &seasonal spirits
Flash Crabcake Company
crabcakes and cream of crab soup
Hillside Meadow Farm
produce, fruit, beef, lamb, pork, chicken, eggs, mushrooms
McCleaf's Orchard
fruits, vegetables, herbs, eggs, apple sauce, cider, honey
Tovavi Falafel
KOSHER ~ falafel, French fries
Your Traveling Chef
freshly made food, varies week to week
can include: fish, wraps, soup, potato salad, drinks, etc.
Max & Steven's
CBD oil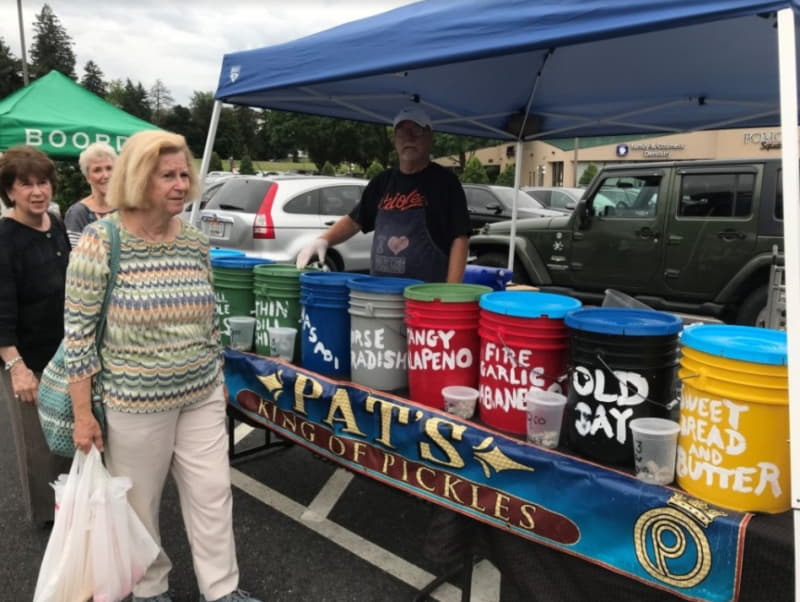 Pat's King of Pickles
10 delicious varieties of pickles, from dill to sweet & spicy
Baltimore Dog Bakery
all-natural vegetarian dog treats, with no additives or preservatives; easy on a dog's digestive system
Kitchen Saver
kitchen remodeling
Chiropractic Works
return to a healthy, pain-free lifestyle
Lil' Ria Natural Soaps
natural, handmade soaps, soy candles, sugar scrubs & whipped skin butters
Boordy Vineyards
Maryland-made wine from Maryland grown grapes
Bespoke Creations
custom drinkware and gifts
The Mondel Broad Bakery
mondel bread, banana bread, pumpkin bread, cc walnut cake,
double chocolate cake, orange cake, blueberry cake, apple cake
Print 27
hand-screened t-shirts, sweatshirts &baseball caps
The Living Room
information on medical cannabis
The Residence at Pomona Park
some of the largest apartments in Pikesville
Therapeutic Foster Care @ Kennedy Krieger Institute
promotional handouts about the program, recruiting foster care parents for children/teens with special needs
Natural Skin Nutrition
natural organic skincare; vegan & kosher
New York Life
financial services, college planning, retirement plans, life insurance, long term care products
These vendors hope to join us later in the season: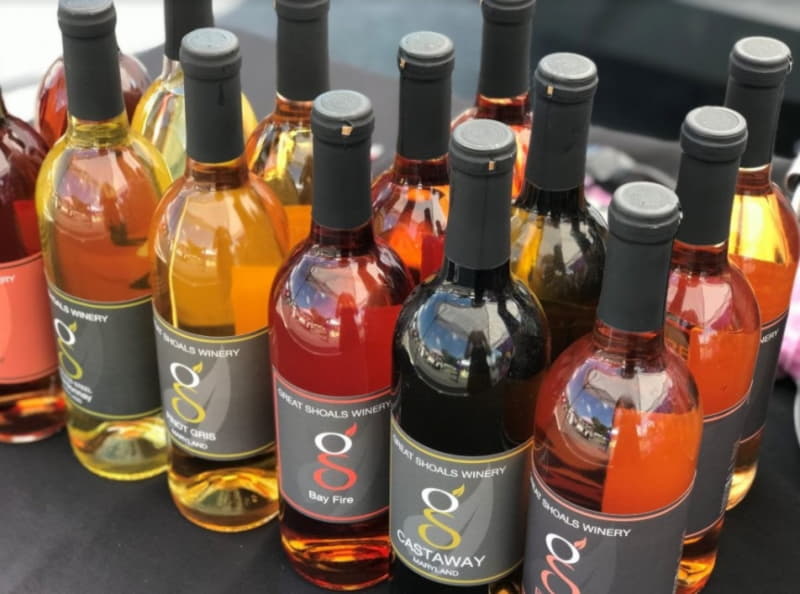 Great Shoals Winery
local wine & hard cider
University of Maryland – Market to Mealtime
encourage the consumption of fruits and vegetables
Zoetic Wellness
jewelry, gifts, crystals, and more
Whimxical Wonders Candies Cupcakes and Confections
vegan desserts, candies, cupcakes and confections
"Our first priority is supporting a healthy community and slowing the transmission of COVID-19, while ensuring that our community has access to fresh local produce from our farmers," said POM Chamber President
Beth Rheingold.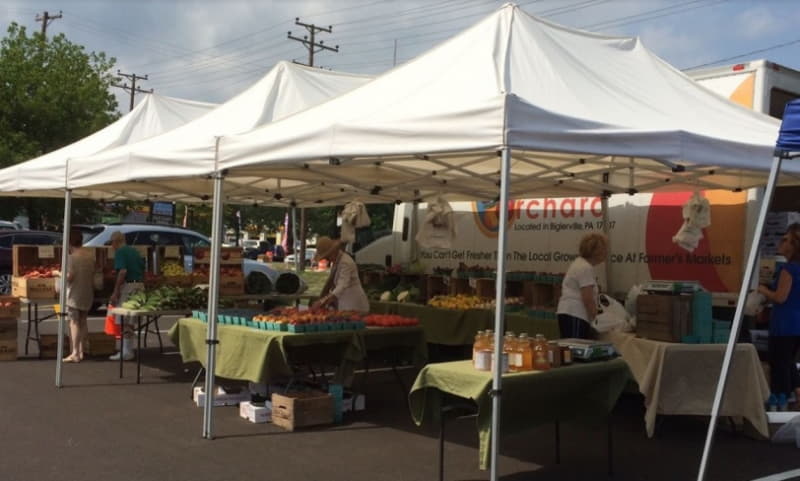 With this in mind, the Market will operate with the following safety guidelines from the
Maryland Farmers Market Association:
Follow simple CDC rules for washing hands and not touching your face.
Maintain 6 feet of distance from one another.
Be patient with one another and vendors with lines due to distancing.
If at all possible, leave your children at home.
Enter from the South sides of the market ONLY. Avoid gathering and congregating.
Sanitize hands coming into the market and frequently while shopping.
Absolutely no physical contact in the market (handshakes, hugs, etc.).
Know what you want to get before you arrive. For your own health, do not linger at the market. Leave as soon as you have what you need.
Do not touch products & produce unless you intend to purchase them.
Wash all produce thoroughly before eating it.
If you are feeling sick, stay home.
Vendors and customers are not allowed to occupy the 5-foot spaces maintained between booths.
Senior citizens or those considered at a higher risk for contracting coronavirus should find somebody else to shop for them or arrive early before crowds may form.
In existence for over 18 years, the Pikesville Farmers' Market raises approximately $5,000 annually to support programs offered by the Pikesville-Owings Mills Regional Chamber of Commerce.For more information, including any schedule changes, visit
www.pomchamber.org or follow @Pikesvillefarmersmarket on Facebook.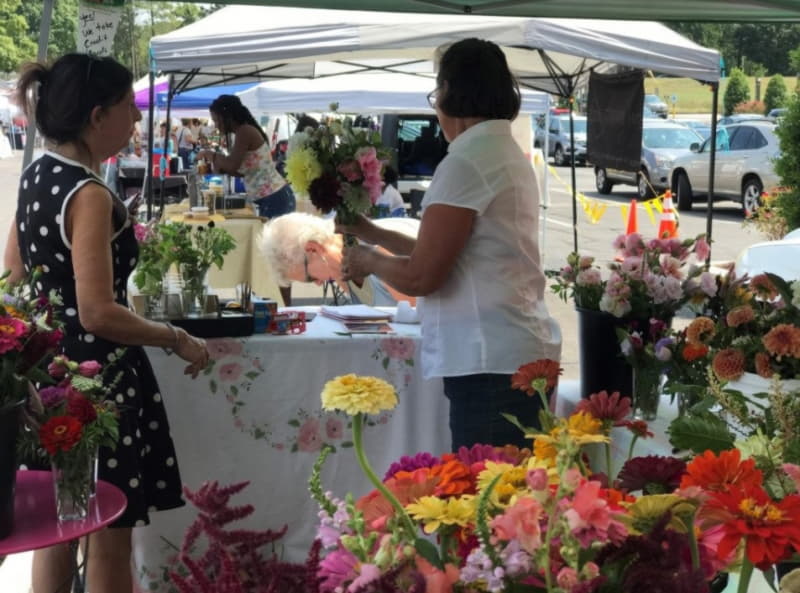 About the POM Chamber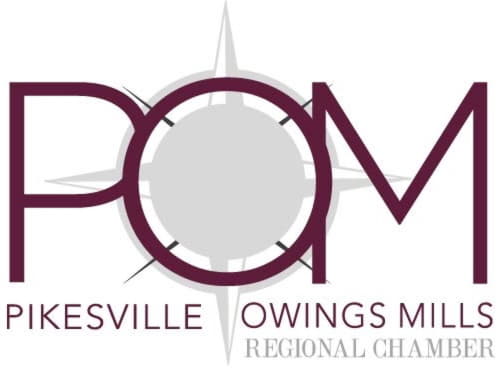 Serving more than 350 businesses and non-profit agencies and schools in the northwest region of Baltimore County, the Pikesville-Owings Mills Regional Chamber of Commerce is dedicated to promoting and improving the business communities in Pikesville, Owings Mills and the surrounding areas. It works in partnership with the residential community and local government to create an environment that is a great place to live, work and shop. For more information, visit www.pomchamber.org.