CBRE announced today that it has secured a 200,775 sq. ft. lease across two buildings in the Hudson Crossing Industrial Park in Blauvelt, New York. The e-commerce tenant will occupy123,999sq. ft. of space at 400 Oritani Drive and 76,776sq. ft. of space in the neighboring building at 200 Oritani Drive.
The CBRE team of Thomas Monahan, Stephen D'Amato, Larry Schiffenhaus, Anastasia Lazrides, Lauren Hageman, Gerard Monahan and Brian Fiumara represented Onyx Equities, a leading real estate investment and property services firm specializing in acquiring and/or managing commercial properties.
"This industrial park features a diverse tenant base attracted to the available mix of warehouse/distribution, office, flex and retail/showroom space," said Schiffenhausof CBRE. "The tenant was seeking large blocks of space that offered a convenient distribution point to tri-state area markets and Rockland County is an attractivealternative for Meadowlands submarket tenants."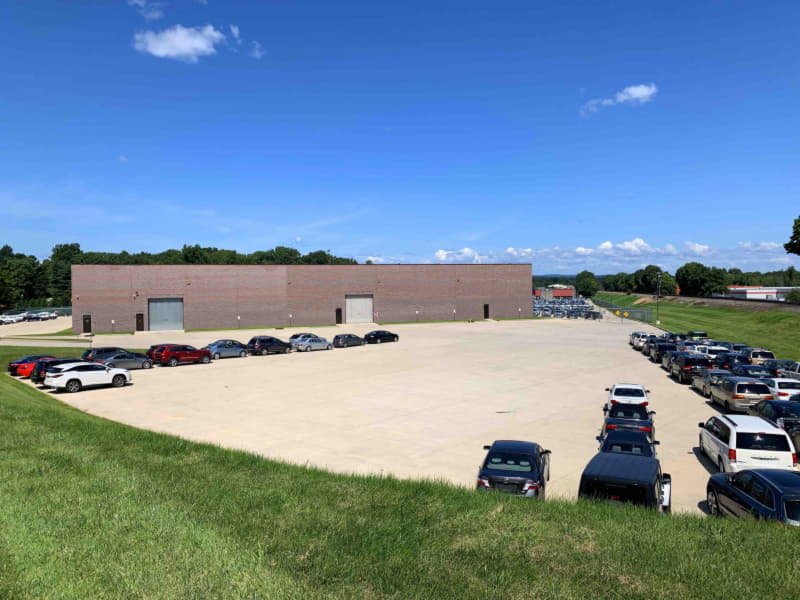 Hudson Crossing Industrial Park was acquired by Onyx Equities in 2019. The 1.2 million sq. ft.mixed-use industrial park is located just west of White Plains, New York and only 45 minutes from Midtown Manhattan. The park offers quick access to I-287, the New York State Thruway, the Palisades Parkway and Route 303.
"The ongoing demand for well-locatedindustrial, warehouseand flex space with quick access to New York, New Jersey and Connecticut makes this location ideal for large distribution needs," added D'Amato of CBRE."This demand has accelerated as more people turn to the internet for even the most basic needs due to the ongoing limitations COVID-19 has placed on brick-and-mortar retailers."
"Since acquiring the property last year, Onyx Equities has been delighted with the number of quality tenants with pent-up demand for space along the lower New York State Thruway corridor," said Matthew P. Flath, Vice President of Asset Management at Onyx Equities. "A variety of firms seeking warehouse, showroom and last-mile delivery locations have shown considerable interest in the limited number of large blocks available at Hudson Crossing, and the New York State and Rockland County IDA incentives that they may be eligible for."
About CBRE Group, Inc.
CBRE Group, Inc. (NYSE:CBRE), a Fortune 500 and S&P 500 company headquartered in Los Angeles, is the world's largest commercial real estate services and investment firm (based on 2019 revenue). The company has more than 100,000 employees (excluding affiliates) and serves real estate investors and occupiers through more than 530 offices (excluding affiliates) worldwide. CBRE offers a broad range of integrated services, including facilities, transaction and project management; property management; investment management; appraisal and valuation; property leasing; strategic consulting; property sales; mortgage services and development services. Please visit our website at www.cbre.com.