JLL Capital Markets announced today that it has closed the $35.2 million sale of a five-building retail portfolio totaling 24,867 square feet on long-term, triple net leases with Wawa in Richmond, Virginia, markets.
JLL represented the seller, a joint venture partnership between Provco, Goodman Properties and Pineville Properties. The buyer purchased the assets in a 1031 exchange transaction.
Wawa, Inc., is a privately held company based in Wawa, Pennsylvania, with a chain of more than 850 convenience retail stores, more than 600 of which offer gasoline. The company employs more than 35,000 people and operates its stores in Pennsylvania, New Jersey, Delaware, Maryland, Virginia, Florida and Washington, D.C. The portfolio comprises properties at 6001 Iron Bridge Rd. in Richmond; 8800 Brook Rd. in Glen Allen; 3840 N. Bailey Bridge Rd. in Midlothian; and 600 E Hundred Rd. and 11021 Iron Bridge Rd. in Chester. Completed between 2000 and 2001, each store is in a high-traffic area with strong demographics and recently received lease extensions to 20 years.
The JLL Capital Markets Net Lease team representing the seller was led by Managing Director Marc Mandel and Director Steve Schrenk along with Senior Directors Jordan Lex and Chris Hew.
This transaction came together and successfully closed amid the COVID-19 pandemic, which speaks to the strength of Wawa as a tenant as well as the quality of real estate for these assets.
"We launched the portfolio in the third week of March during the height of the shutdown and quickly selected a 1031 investor for the entire portfolio," Mandel said. "The buyer was comfortable due to the essential, necessity-based tenancy of Wawa, along with the gas/convenience store sector as a whole",
"We continue to see strong demand through this time for properties with good real estate fundamentals and high-quality, essential retailers where pricing has remained relatively the same for many of these assets," Schrenk added. "There was a flurry of 1031 money in the market during the second quarter through the extended July 15th 1031 exchange deadline, and that was evident here with the portfolio sale."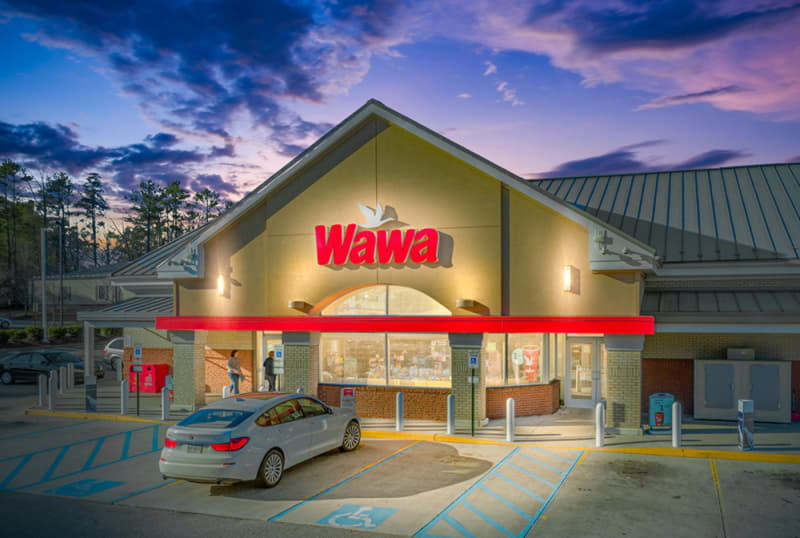 The buyer was represented by Patrick Luther of SRS Real Estate Partners and Phil Sambazis of Marcus and Millichap.
JLL Capital Markets is a full-service global provider of capital solutions for real estate investors and occupiers. The firm's in-depth local market and global investor knowledge delivers the best-in-class solutions for clients — whether investment advisory, debt placement, equity placement or a recapitalization. The firm has more than 3,700 Capital Markets specialists worldwide with offices in nearly 50 countries.
About JLL
JLL (NYSE: JLL) is a leading professional services firm that specializes in real estate and investment management. JLL shapes the future of real estate for a better world by using the most advanced technology to create rewarding opportunities, amazing spaces and sustainable real estate solutions for our clients, our people and our communities. JLL is a Fortune 500 company with annual revenue of $18.0 billion, operations in over 80 countries and a global workforce of more than 94,000 as of March 31, 2020. JLL is the brand name, and a registered trademark, of Jones Lang LaSalle Incorporated. For further information, visit jll.com.​