Prior to joining College to Congress, Morgan Rako worked her way up through Congressman Mike Turner's office from staff assistant to Communications Director. Morgan moved from Columbus, Ohio to D.C. to attend American University, where she studied communications, law, economics, and government and minored in political science.
Morgan knew she wanted to be involved in politics while interning for her local Congressman's re-election campaign in her senior year of high school. That internship is what led to her choosing to attend American University. During her senior year there, Morgan interned nearly full-time on Capitol Hill for that Congressman while also taking a full class load and working two part-time jobs. She understands firsthand the near-impossibility for most students to financially be able to work for free.
College to Congress (C2C), a national nonprofit headquartered in Washington, D.C., aims to systemically change who serves as a staff member in Congress by recruiting, training, and assisting underrepresented students from diverse backgrounds interested in pursuing careers in public service by covering the full cost of an internship on Capitol Hill. For more information, visit: https://www.collegetocongress.org/.
Connect with Morgan on LinkedIn

The Bridge Alliance is a coalition of over 90 organizations dedicated to rejuvenating America. With each organization focusing on a different sector of the movement, our members represent a combined three million supporters in the burgeoning field of civic reform and civil discourse. In addition, more than one billion dollars has been invested towards improving government effectiveness nationwide.
The Bridge Alliance acts as a hub of information and connectivity for over 90 civic action organizations.
We provide the infrastructure for our members to expand individually, collaborate on shared goals, and inform others that are invested in democracy revitalization. This generates a collective impact for greater than any one group could make alone.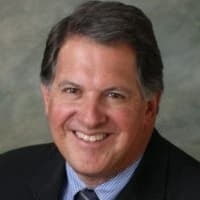 David Nevins is president & CEO of Nevins & Associates, a highly regarded strategic communications company and proactive public relations partner. The firm's regional and national client base is a unique mix of organizations across a variety of industries including: healthcare, professional service firms, finance, not-for-profits, distributors, state agencies, national media companies, technology, political and grassroots campaigns, real estate development, sporting events, and more.
With more than 30 years of experience in marketing, public relations, and community and government relations, David is a talented and seasoned executive. Prior to founding Nevins & Associates in 1983, David served as the Director of Marketing for both Towson University and the Baltimore Symphony Orchestra. In 2001, he was tapped by the CEO of Comcast to employ his marketing expertise as President of the company's regional sports network, Comcast SportsNet Mid-Atlantic. David is a Past President of the Board of Governors for the Center Club and is a former Chairman of the Board of Regents for the University System of Maryland, a position to which he was appointed by the Governor of Maryland. David has chaired the Maryland Public Broadcasting Commission and the Maryland Higher Education Loan Corporation, served as President of both the Jewish National Fund and the Towson Business Association and was a member of the PNC Bank board.
David is highly involved in the business, civic, and political communities, and his many years of active leadership in numerous organizations have built a network of contacts that he regularly puts to use for the firm's clients. For more information, visit www.nevinspr.com.