Robert L. Wallace is an internationally known entrepreneur, author, business consultant and keynote speaker. With more than 41 years of industry experience spanning engineering, energy, IT and executive coaching, Bob leverages his expertise to educate and inspire entrepreneurs, executives and audiences around the world.
Growing up in the Baltimore projects amidst poverty and racial segregation, Bob overcame social and economic obstacles through his own rags-to-riches story to become a successful serial entrepreneur. After being groomed by innovative industry leaders like IBM, DuPont and Procter & Gamble, Bob leveraged his experience to establish three companies: BITHGROUP Technologies Inc., a cybersecurity and IT services provider; Bithenergy, Inc., an energy services and technology company; and through Robert Wallace Media which includes RobertWallace.com and EntreTeach Learning Systems LLC.
Pulling from his real-life experiences and extensive research, Bob has authored eight books on wealth creation, strategic partnerships, business spirituality, emerging markets and entrepreneurship – and he's busy writing several more. His books address the challenges faced by women, people of color, and entrepreneurs of all stripes from domestic and global emerging markets. Bob tells the story of these amazing people with an insightful approach that makes his writing equally compelling to large corporations with "intrapreneurial" spirit.
Today, Bob blends his diverse experiences in engineering, energy, technology, and entrepreneurship to educate, entertain and enlighten corporate audiences across industries and demographics. His dynamic keynote presentations and hands-on workshops inspire personal and professional breakthroughs, resulting in bottom-line improvements for groups he has consulted with and spoken to.
When he's not researching, mentoring or presenting to other business leaders, Bob enjoys spending time with his wife of 43 years, their five children and nine grandchildren. He frequently leads groups on mission trips to various countries in Africa and Latin America, where he has help start businesses, orphanages and schools.  Avid about education, especially STEM programs, he regularly mentors' students in high school and college. Bob is a passionate community leader and devoted church elder who believes in the intersection of spirituality and business. He helped establish Global Vessels, a faith-based nonprofit that pursues humanitarian projects around the world to meet the physical needs of people in emerging nations. Through his nonprofit, he has built global relationships that have translated into profitable connections – an example of his motto to "do good while doing well."
Bob made history recently becoming the first Independent candidate for Mayor to earn spot on ballot.  Garnering close to 50,000 votes, Mr. Wallace has built a political coalition that will forever change the political terrain of Baltimore City. Bob serves as Affiliate Professor of Business at the Loyola University Sellinger School of Business, where he lectures on innovation and entrepreneurship in the global economy. Previously, he earned his Bachelor of Science degree in Mechanical Engineering and Applied Mechanics at the University of Pennsylvania, and his MBA from the Amos Tuck School of Business at Dartmouth College, where he began his research on the successful characteristics of entrepreneurs. He was awarded a Doctorate of Humane Letters from Sojourner Douglas College.
A highly sought-after consultant and advisor for corporate and government leaders, Bob served on the Board of Regents for the University System of Maryland. He currently serves on the board of the Greater Baltimore Committee (GBC), Kennedy Krieger Institute, and the Capital Region Minority Supplier Development Council.
Bob seamlessly blends the theoretical traits of entrepreneurial success he's researched; with the real-world insights he's learned from starting and building actual businesses. With this bold, forward-thinking approach, Bob offers practical advice and proven strategies that give professional audiences a roadmap to achieve their own objectives of success.
Interview questions:
Q1: Tell us a little bit about what you have been working on since your historic run for Mayor of Baltimore in the most recent election?
Q2: You are passionate and still working behind the scenes to help Baltimore in numerous ways including through job creation and economic development initiatives. Tell us a little bit about your pilot program to help grow technology education and tech jobs in Baltimore.
Q3: You are also doing some amazing work with your company, BithGroup. Tell our viewers what BithGroup does and about some of your recent projects.
Q4: As an entrepreneur, BithEnergy is another of your successful companies. Tell us what BithEnergy does and how it's helping to shape the future for many communities.
Q5: Your third company, EntreTeach Learning Systems, provides amazing resources and mentoring for aspiring entrepreneurs in urban centers. Talk a little bit about your work there and how you are helping entrepreneurs to be successful in our changing economy.
Q6: I understand you have just published your eighth book recently, Let God Be God… Tell us about it.
Q7: Finally, how can people learn more about your book or order online?
Connect with Bob on LinkedIn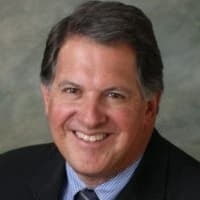 David Nevins is president & CEO of Nevins & Associates, a highly regarded strategic communications company and proactive public relations partner. The firm's regional and national client base is a unique mix of organizations across a variety of industries including: healthcare, professional service firms, finance, not-for-profits, distributors, state agencies, national media companies, technology, political and grassroots campaigns, real estate development, sporting events, and more.
With more than 30 years of experience in marketing, public relations, and community and government relations, David is a talented and seasoned executive. Prior to founding Nevins & Associates in 1983, David served as the Director of Marketing for both Towson University and the Baltimore Symphony Orchestra. In 2001, he was tapped by the CEO of Comcast to employ his marketing expertise as President of the company's regional sports network, Comcast SportsNet Mid-Atlantic. David is a Past President of the Board of Governors for the Center Club and is a former Chairman of the Board of Regents for the University System of Maryland, a position to which he was appointed by the Governor of Maryland. David has chaired the Maryland Public Broadcasting Commission and the Maryland Higher Education Loan Corporation, served as President of both the Jewish National Fund and the Towson Business Association and was a member of the PNC Bank board.
David is highly involved in the business, civic, and political communities, and his many years of active leadership in numerous organizations have built a network of contacts that he regularly puts to use for the firm's clients. For more information, visit www.nevinspr.com.