The Maryland Patient Safety Center and the Maryland Hospital Association have partnered to create a new program that will address the substantial disparity in maternal morbidity rate for Black mothers in Maryland by providing training and educational tools for non-obstetric providers.
The B.I.R.T.H. Equity Maryland program was developed by an advisory group of local experts in the fields of maternal health, emergency medicine, family practice, community health, racial bias, and healthcare equity.
The group is led by Nicole Rochester, MD, and Suleika Michel, MD.
Dr. Nicole Rochester is a Board-Certified pediatrician with 20 years of experience practicing and teaching medicine. She is former family caregiver, an independent health advocate, healthcare navigation expert, speaker, consultant, and author. She is the founder and CEO of Your GPS Doc, LLC and also provides health equity and patient/family engagement consulting services to healthcare organizations seeking to transform the way they provide medical care to their communities.
Dr. Suleika Michel a board-certified obstetrician/gynecologist. Dr. Michel brings a wealth of OB/GYN-specific expertise and perspective to the coalition. Throughout her careerSpeaker and Educator for female health concerns, especially for preteens and teens.
Instrumental in establishing a faith-based health curriculum for 5th-12th graders.
Guest speaker for schools, churches and ministries to engage in discussions about changes in the female body occurring from teenage years through menopause
The State of Maryland has made its commitment clear to reducing the rate of severe maternal morbidity across the state by nearly 20% by 2026. Meeting that ambitious goal depends on changing the way health care providers hear and engage with post-partum women, particularly Black women who are disproportionately impacted compared to their non-Black counterparts.
Connect with Nicole and Suleika on LinkedIn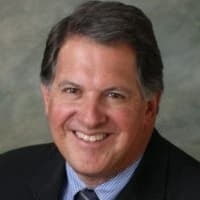 David Nevins is president & CEO of Nevins & Associates, a highly regarded strategic communications company and proactive public relations partner. The firm's regional and national client base is a unique mix of organizations across a variety of industries including: healthcare, professional service firms, finance, not-for-profits, distributors, state agencies, national media companies, technology, political and grassroots campaigns, real estate development, sporting events, and more.
With more than 30 years of experience in marketing, public relations, and community and government relations, David is a talented and seasoned executive. Prior to founding Nevins & Associates in 1983, David served as the Director of Marketing for both Towson University and the Baltimore Symphony Orchestra. In 2001, he was tapped by the CEO of Comcast to employ his marketing expertise as President of the company's regional sports network, Comcast SportsNet Mid-Atlantic. David is a Past President of the Board of Governors for the Center Club and is a former Chairman of the Board of Regents for the University System of Maryland, a position to which he was appointed by the Governor of Maryland. David has chaired the Maryland Public Broadcasting Commission and the Maryland Higher Education Loan Corporation, served as President of both the Jewish National Fund and the Towson Business Association and was a member of the PNC Bank board.
David is highly involved in the business, civic, and political communities, and his many years of active leadership in numerous organizations have built a network of contacts that he regularly puts to use for the firm's clients. For more information, visit www.nevinspr.com.