Dr. Robert (Bob) Willenbrink is the current Executive Director of the Maryland Center for the Arts, a non-profit based in Bel Air, Md. Dr. Willenbrink has spent his career dedicated to the arts and education.
Bob is an award-winning and accomplished playwright, director, musician, and actor himself, participating in theater programs for most of his life and authoring and producing numerous original works during his time at the University of Central Arkansas and Morehead State University, where he served at Professor and Head of the Theatre and Dance Departments, respectively. He has also served as Professor and Head of the Theatre and Dance department and later, the Founding Dean and Professor at Missouri Western State University's School of Fine Arts.
He has experience in grant writing and fundraising, garnering support for programs and capital campaigns at the Universities he's chaired, as well as grants benefitting youth theaters in Arkansas and Kentucky. He has also championed numerous philanthropic causes, assisting in an educational campaign on behalf of the Center for Disease Control and the Arkansas Department of Education to promote AIDS prevention and awareness among high school students during the height of the AIDS epidemic.
He received both his Bachelor of Arts in Theatre and Master's in Communications from Morehead State University and has a PhD in Theatre from Bowling Green (Ohio) State University.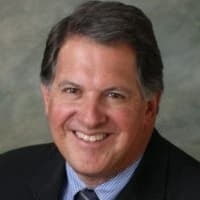 David Nevins is president & CEO of Nevins & Associates, a highly regarded strategic communications company and proactive public relations partner. The firm's regional and national client base is a unique mix of organizations across a variety of industries including: healthcare, professional service firms, finance, not-for-profits, distributors, state agencies, national media companies, technology, political and grassroots campaigns, real estate development, sporting events, and more.
With more than 30 years of experience in marketing, public relations, and community and government relations, David is a talented and seasoned executive. Prior to founding Nevins & Associates in 1983, David served as the Director of Marketing for both Towson University and the Baltimore Symphony Orchestra. In 2001, he was tapped by the CEO of Comcast to employ his marketing expertise as President of the company's regional sports network, Comcast SportsNet Mid-Atlantic. David is a Past President of the Board of Governors for the Center Club and is a former Chairman of the Board of Regents for the University System of Maryland, a position to which he was appointed by the Governor of Maryland. David has chaired the Maryland Public Broadcasting Commission and the Maryland Higher Education Loan Corporation, served as President of both the Jewish National Fund and the Towson Business Association and was a member of the PNC Bank board.
David is highly involved in the business, civic, and political communities, and his many years of active leadership in numerous organizations have built a network of contacts that he regularly puts to use for the firm's clients. For more information, visit www.nevinspr.com.